Is anyone as thrilled as I am about the new Gilmore Girls season coming to Netflix on November 25th? My husband is shaking his head at this very moment.
The Gilmore Girls is a mother-daughter television series that aired the on The WB back in 2000. My college roommates would binge-watch it for hours, often being late for a class or missing it altogether because they just couldn't break away. I fell in love with Lorelei Gilmore, and her daughter Rory, about two years ago on Netflix. I had just brought home my little guy from the hospital and was faced with hours and hours of breastfeeding.
The Gilmore Girls was my breastfeeding jam! I watched the entire 7 seasons in a rocking chair while my little fella chugged away. (Side note: it's crazy you can spend that much time breastfeeding!)
Now our favorite characters are back in a new Netflix Gilmore Girls revival called "A Year in the Life." I'm titillated, to say the least. If you haven't jumped on the Gilmore Girls train yet, do it. It offers you hours and even months of warm fuzzies, LOL moments, and all around top-notch girly-girl binge watching. Here are 9 valuable life lessons we can learn from the Gilmore Girls.
9 Cool Lessons We Can Learn from the 'Gilmore Girls'
1. Single moms rock.
If you're a single mom, rockstar hand in the air to you. Like Lorelei Gilmore, single moms have to bear the brunt of the tough stuff that is usually split by two in a relationship. There's working to pay the bills, cooking, cleaning, fixing, nurturing, and doing all of these things while still being there for your child. Single mamas, you are amazing.
2. Mother/daughter relationships can be complicated.
Not every mother/daughter relationship is all roses and Saks Fifth Avenue shopping. Rory and Lorelei have one of the closest mother/daughter relationships out there (they hang out together on Friday nights!). But Lorelei and her wound-tight mother Emily have a very strained relationship. It just goes to show that we all love our mommies, but sometimes the road can be rocky.
3. You work through your problems.
From the roof caving in, to figuring out how to get money for college tuition, the Gilmore Girls always find a way to work through their problems without curling up in the fetal position. Tackle those problems head on, ladies! There's nothing that a YouTube tutorial or a little creativity can't fix!
4. Family is everything.
Whether you get along 24-7 or not, family is and always will be the most important entity in life. Family is everything and don't you ever forget it.
5. Every woman needs a best friend, especially one who can bake.
How can you not love Lorelei's BFF Sookie (played by Melissa McCarthy)? She's the jovial, devoted best friend that also happens to be an amazing chef and baker. Every gal deserves a bestie who will come over at the drop of a hat with brownies in tow.
6. Grandparents play an important role, even if they're different than you.
In the show, Rory's grandparents Richard and Emily are stuffy, wealthy socialites whom Lorelei would rather not be in Rory's life. But inevitably, their paths converge and we find that every kid deserves to have grandparents in her life. Whether they ride in a motorcycle club or eat their cucumber sandwiches with the utmost care, your kids deserve to know their grandma or grandpa.
7. The path your kid chooses might be different than what you want for them.
Kids aren't like remote controls—they don't always go the direction we point them in. When Rory chooses to go to her grandparent's alma mater, Lorelei is 100% sure she's made a terrible decision. We might not always agree with our kids' chosen paths, but we walk by them every step of the way.
8. Guys will come and guys will go.
One of the most maddening things about The Gilmore Girls is the influx of males. Both Lorelei and Rory have chronic indigestion when it comes to dating. There's always some pain, discomfort, and difficulty committing. It just goes to show that guys will come and guys will come and guys will go, but in the end, you're a confident woman who can stand on her own.
9. Even adult kids need their parents.
There will be times in life that we all need our mommies and daddies, no matter how old we are. No matter how tough or independent you think you are, even adult kids need their parents.
Now if you haven't watched Gilmore Girls, you've got a lot of binge-watching ahead to be ready for the new season on Netflix!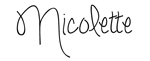 Disclosure: This post may contain affiliate links. This means, we may receive a small commission if you choose to purchase something from a link we post (including links to amazon.com because we are a participant in the Amazon Services LLC Associates Program. Don't worry, it won't cost you anything. This small percentage just helps us keep the power on and the Diet Coke stocked. We appreciate your support!