Before you had kids, what did you imagine children, or grandchildren for that matter, would be like?  Last summer I saw a new ride at an amusement park that began by leading a small cart with two people strapped tightly inside slowly to the brink of a 50-foot sheer drop off.  The passengers had no idea what was about to happen, and I had to smile at the serenity on their faces before the plunge.
Having kids is just like that.  You have no idea what you're getting yourself into until it's too late.  Don't get me wrong–it is an amazing ride, full of thrills and highs.  But then there are sudden jerks to the left that totally surprise you.  Ascents that leave you breathless, and drops you didn't see coming.
Hopefully, you've already mastered these 5 "issues" to the point where they don't surprise you anymore.  Hopefully, you've already learned the tricks of the trade that many a seasoned parent/grandparent had to learn the hard way.  And for you rookies out there…here's a big whopping hand reaching out to help you!
5 Things Parents and Grandparents Better Learn Fast…or Else!
1. Never say "Yes" to requests right away…Leverage them with some requests of your own.
Your kid wants something.  That's a powerful bargaining tool.  Say yes to that 15 minutes of iPad time ONLY after they pick up 15 pieces of debris from that messy room.  Agree to give them a treat only after they've practiced the piano.  NEVER, EVER say yes right away—rookie mistake.  Call it bargaining, tit-for-tat, or just smart parenting.
2. Prevent fighting over uneven splits.
Have you ever said to your children or grandchildren, "Share that with your sister."  After which Brother commences to split the stick of gum, strategically giving himself the larger piece, leaving Sister in tears.  Letting kids split for themselves…rookie mistake.  This trick I learned from my mother-in-law: one kid splits, the other gets to choose the piece.
You'll be amazed at how fast Brother learns to split a piece of gum exactly even.
3. Never, ever sit down on a toilet seat blindly.
50% of you are nodding uh-huh, uh-huh, Amen!, wishing you hadn't had to learn this lesson the hard way.  The other 50% of you are wondering what the heck I'm talking about.  Just trust me on this one.  If I can save your tush the immense displeasure of sitting atop fresh kiddie urine…or worse…then my job here is done.
4. If one teeny, tiny candy will help your kid eat those vegetables, so be it!
As my first daughter sat eying down her green beans with an iron tight mouth, her hands firmly crossed, my husband and I looked at each other, both thinking the same thing, but afraid to say it out loud.  "Should we?" we both said in unison.  Should we break the one rule of parenting we said we never would?
Bribery is only illicit in politics, business deals, and professional sports.  Parents and grandparents have a pass.
Once she saw that shiny M&M sidled next to her green beans, given on one condition…those green beans disappeared as quick as you can say "caved."  If one M&M helps them eat those healthy foods, I say whatevs!
5. Band Aids and suckers cure most ailments.
I can always tell if an injury is serious or not if the fact that a band aid or a sucker will cure it.   Ran into the wall?  Put a band aid on it.   Your entire leg hurts?  Stick a band aid on it and they're off and running.  Sister said you can't play with her and her friends and now your world is over?  I just happen to have a little sucker that might make you feel better.  Seasoned parents and grandparents keep 'em handy…it works 9 times out of 10, band aids and suckers will cure most ailments.
And now you're wondering about the "or else…" warning.  What happens if I don't learn these lessons quickly enough?  Well, you'll end up doing a lot of chores that kids should have done themselves, you'll experience blood shed over unequal pieces of gum, popsicles, and candy bars.  You'll sit in pee…or worse, your child may never experience the nutritional benefits of green beans, and you'll have hundreds and thousands of dollars of unnecessary doctor's bills.
Nah, I'm just kidding!  (Or am I?)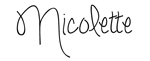 We've got all kinds of tips and tricks that we've learned that really help make sense of this parenting thing, and we love to share them with you! Here are a few more great tips we know you'll love:
Parenting Tip: How I got my children to listen without ever saying a word
5 Cancer-Causing Snacks Your Kids Love To Eat and Their Healthy Alternatives
When Should You Stop Being Naked in Front of Your Kids? 3 Ways To Teach Privacy