When it comes to working out, there are two types of people: those who naturally love it and those who force themselves to love it. It's the same thing with me and almond milk—I try to love it, I really do. I know it's good for me so I buy it and force it upon my cereal. But the whole time a voice in the back of my head is screaming, It's just not natural! You can't milk an almond!
So whether you're the type that loves exercise or who sticks with it because they know it's good for them—we all need some friendly motivation to keep doing it. We're honored to partner with Under Armour to bring you three surefire ways to get fired up about exercise, again, and again, and again.
Three Ways To Get Excited about Exercise Again
1. Book a trip.
Sounds crazy, but having a fun trip on the horizon, say a beach getaway or girls weekend, fires you up to hit the gym harder and more regularly. This January when gearing up for a family trip to Hawaii, it became laughable how much everyone upped their exercise. When we'd see each other at the gym, all that needed to be said was #Hawaii.
2. Focus on something new.
A new goal, a new gym, a new fitness class—something totally new than what you've tried before to kickstart your motivation to exercise. There's something about newness that sparks our motivation.
3. Get new gear.
If you want to get excited about exercise again, get new gear. It is amazing what a new workout outfit can do to you. Even a new bra, or undies—though no one can see them—does something to your confidence. A new outfit makes you want to strut right into that gym. New running shoes make you want to hit the trail immediately.
As far as the hottest workout gear goes, Under Armour is always fresh on the game. Here are some outfits (and prices) to get you excited about working out!
For Women
Women's Armour Mid Crossback Sports Bra: I love Under Armour sports bras! I own three of them and they always have cool details that make me excited to wear one, plus they are super supportive and flattering.
UA Featherweight Fleece Funnel Neck: Love the pockets on this, love the sleeves, and love that it's super lightweight. Great for when you're not quite warmed up at the gym yet.
Women's HeatGear Mesh Back Tank: Great price, great tank.
Women's UA Big Logo No-Show Socks: I'm super picky about my workout socks; they have to be lightweight, can't peek out of my shoes, yet won't slide down. These socks rock.
Women's Seamless Underwear: I can't tell you how ecstatic I am about these! There's nothing I hate more than underwear lines when I'm wearing leggings and these little beauties are AMAZING! Seamless undies that DO NOT show in your leggings.
UA Pindot Open Back: I own this top and love it! You can see what it looks like on here. Super fun, super flattering.
UA Fly-By Printed Shorts: Let those gorgeous gams breathe!
UA Vanish Leggings: Every woman needs a pair of sleek black leggings. They're classic, flattering on every body type, and a killer at the gym.
It's one of my favorite places to shop. I've scored such great deals for my whole family in the Under Armour Outlet.
Here are some great finds for guys and kids too:
Men's UA Tech 2.0 Short Sleeve: $19.99 limited time!
Men's UA Tech Graphic Shorts: $19.99 limited time!
Men's UA Rival Fleece Fitted Hoodie
Girls' UA Base Runner Softball/baseball pants
And so much more at Underarmour.com!
And when it comes to sticking with exercise…you've got this.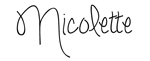 *A big thanks to Under Armour for sponsoring this post. All opinions (and aversions to almond milk) are my own.