This post is sponsored by Haven Life Insurance Agency. All opinions are my own.
This is the year to stop procrastinating!
We live in a time where convenience is not only nice, it is essential. We can have our groceries delivered, print out postage stamps, and use Face-Time on a smartphone to stay connected to distant loved ones. For busy families like mine and yours, things need to be convenient in order to get them done. One major reason we procrastinate the serious things in life, like setting up a will or getting life insurance, is because we are bracing for an inconvenient process.
Last year we introduced you to Haven Life, an innovative online insurance agency backed wholly by MassMutual. They've made the process of buying term life insurance a lot easier for busy parents like you and I. Founded by a father of two, Haven Life has taken a 4-6 week process and made purchasing dependable coverage easier than ever.
This year we are thrilled to tell you that Haven life has unveiled Haven Life Plus, a suite of no-cost or discounted services like an online will service (something that's been on my to-do list) and a digital vault for storing and sharing important documents. Haven Life Plus is convenience and value combined to help you take care of the things–and people– in life that matter most.
3 Important Things To Stop Procrastinating and Get Done This Year
Life is too unpredictable to procrastinate some of the most important items on our to-do list. It's a new year and many of us are more motivated than ever to make positive changes or accomplish necessary tasks.
Like chess, this is the year to make your move on the following:
1.Buy life insurance
If you don't have life insurance coverage, you always live with an uncomfortable pit in your stomach. What if something happened? What would we do? How would we continue to afford our lifestyle. A life insurance policy is an important part of your financial plan that provides a safety net if anything were to happen to you, the policyholder. It is one those important steps in life that every person with financial dependents should take.
Recently my dad, who is 63, pulled me aside and took me into his room. He showed me the filing cabinet that contained all of his important information, including his life insurance policy. We had a very frank discussion about what he wanted to happen in case he died. He told me about his high school buddy who had just passed away from a sudden heart attack. You never know, he told me. The discussion we had that day wasn't scary; it was reassuring and very sweet. It meant that he was looking out for us, and I appreciated that so much.
If you don't have life insurance, get it. If you aren't sure how much coverage you need, find out. And if you think it'll be expensive, I bet you'll be pleasantly surprised.
The peace of mind it offers your family is priceless.
If you have a partner, kids, or loved ones that rely on you financially, having life insurance is the responsible way to make sure they are cared for if anything happens to you. It's a selfless gesture that is 100% worth the peace of mind. And with Haven Life, you can find term policies that cost less than going out for pizza. A healthy 35-year-old woman can purchase a 20-year, $500,000 Haven Term policy (issued by their parent company MassMutual) for about $24 a month.
Before I buy anything, I always read the reviews. If you want to hear what people are saying about Haven Life, check out Haven Life reviews here.
Realizing that today's families expect convenience, Haven Life has modernized the process of buying term life insurance so that it's digital, simple, dependable, and affordable.
You can start by getting a quote or calculating your life insurance needs if you aren't sure how much coverage your family requires. From there, it's a simple online application process and if approved, coverage can start that day. If a medical exam is needed to finalize coverage, you can take the exam at a time and place of your choosing that are both convenient for your schedule.
2. Set up a will
It's not the most fun thing to think about, but every adult should have a will in place, especially if you have a family. If you don't have one, this is the year to stop procrastinating and just do it because, like life insurance, creating a will has become much easier.
Haven Life's online partner Trust & Will offers a simple online process for getting an individual or couples' will in place. It's an online process that gives you helpful prompts and jargon-busting tips so you can move through questions quickly and confidently. No prior legal documents or experience is needed to complete the process, and you can complete it in minutes, not months.
Setting up a will is something that I've been thinking about for a while now. Time to just do it!
An individual will is $69, and a couples' will is a gift $129. The couple's version includes two comprehensive legal wills. Haven Life customers in eligible states can create either an individual will or couples' will at no cost.
3. Get an online safe deposit box for your family's important documents.
Most of us are pretty unorganized when it comes to organizing important documents like birth certificates, passports, and ID cards. I know I am. The start of a new year is the perfect time to get your papers (literally) in order and there's a cool way to do it!
Did you know there are online safe deposit boxes that can store your important records safely and securely all electronically? Your will, your life insurance policy, all the things you might need in a pinch—things you would never want to lose. It's a major life-saver in terms of organization or in case of a natural disaster. When I lived in Florida, we were always on the alert for hurricanes. It would be a huge peace of mind to know all your important documents were safely stored in one place online.
When you sign up for Haven Life Plus, you get a free online safe deposit box through LifeSite ($80 yearly value). This allows you to store all of your family's important documents, passports, health papers, passwords, and more in one safe, secure online place.
If you haven't organized your family's important documents, it's time to buckle down and do it.
Getting life in order
For me, having my life in order at the beginning of the year, every year is a huge weight off my shoulders. Getting life insurance, setting up a will, and organizing my family's important paperwork are all three essential things that all parents should aim to accomplish, and a new year is the perfect time to do it! Haven Life recognizes this and wants to make all three items above as simple and affordable as possible.
Here's to peace of mind in the New Year!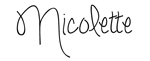 Haven Term is a Term Life Insurance Policy (ICC17DTC) issued by Massachusetts Mutual Life Insurance Company (MassMutual), Springfield, MA 01111 and offered exclusively through Haven Life Insurance Agency, LLC. Policy and rider form numbers and features may vary by state and not be available in all states. Our Agency license number in California is 0K71922 and in Arkansas, 100139527.
Haven Life Plus (Plus) is the marketing name for the Plus Rider which is included as part of the Haven Term policy. The rider is not available in every state and is subject to change at any time. Neither Haven Life nor MassMutual are responsible for the provision of the benefits and services made accessible under the Plus Rider, which are provided by third party vendors (partners).