In our neighborhood, the leaves are gently starting to shower down, speckling the ground with droplets of yellows, oranges, and reds.  Now is the perfect time for leaf crafts!  Whether you're using them in a classroom, or for your kids or grandkids at home, these leaf crafts are so easy, kids can actually do them!
13 Leaf Crafts Kids Can Actually Do!
2. Leaf animals
3. Leaf people
 6. Leaf maracas
7. Leaf crown
8. Paper punching leaves
11. Leaf butterfly
12. Leaf painting
13. Leaf puppets
Now go and collect some leaves!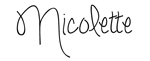 You might also like: