We recently stumbled upon the most amazing offer from Vitacost. They are offering $10 in FREE CREDIT to try anything on their site. The best part: they carry our favorite brand of coconut oil, Nutiva.
We've been talking a lot lately about the amazing uses for coconut oil. It is a LIFE SAVER for dry skin, it is a great deep conditioning treatment to make your hair lusciously smooth, and read why it's Missy favorite secret ingredient here. Basically we are obsessed. Give it a try and you will be too.
We've also spotted several Burt's Bees items on Vitacost that end up being free with your $10 credit. Oh how I love Burt's bees products…
Of course there are 30,000 other items you can browse through too. 😉 Enjoy using your FREE $10 credit. Hurry before this offer ends.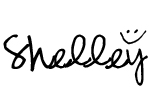 Disclosure: This post may contain affiliate links. This means, we may receive a small commission if you choose to purchase something from a link we post (including links to amazon.com because we are a participant in the Amazon Services LLC Associates Program. Don't worry, it won't cost you anything. This small percentage just helps us keep the power on and the Diet Coke stocked. We appreciate your support!