Thanks to JCPenney and Collective Voice for sponsoring this post. Everything you need for back to school and back to college are here!
It seems I can hardly keep my kids in clothes they're growing so fast! I think they're at that stage where they've all hit a growth spurt and it's hard to keep up. Luckily, JCPenney has all the best deals on clothes my kids love so that they look great and I feel great knowing I stretched my dollar. And with four sprouting kids, that's very important to me.
This month as you get ready for back-to-school, restock your kids' closet with items that will last them all year long without breaking your budget. In fact, JCPenney is having their End of Summer Sale (8/14-8/17) so you can really take advantage!
I've gathered a handful of my favorites that are all around $20 (or very close)! Grab some for your crew too!
10 Back To School Looks Under $25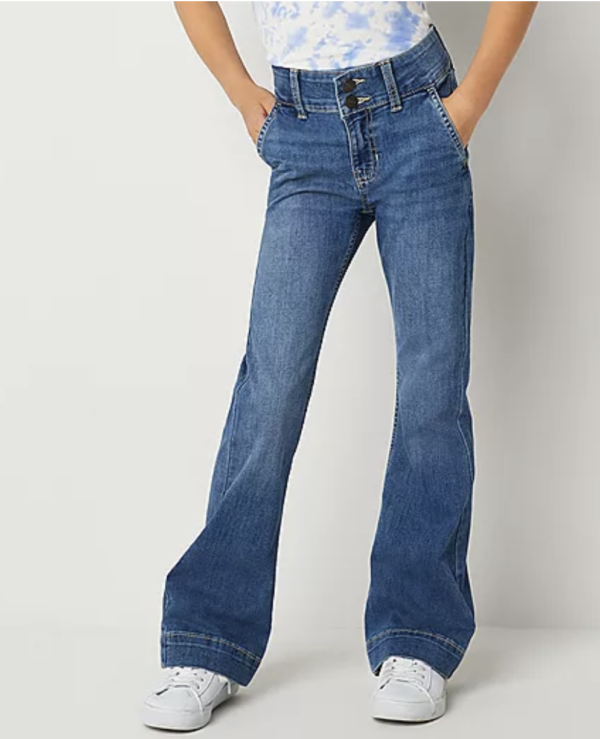 It's hard to get cute girls jeans for under $25 but I found the perfect pair! Today's style is all about the flare legs and my 10-year-old daughter gave her enthusiastic stamp of approval on these. Who knew so much sass could fit into one pair of pants.
With a teenager in the house, cool jeans are a must. But if you're disheartened by jean shopping by all those expensive options, I'm here to tell you Arizona jeans are PHENOMENAL! And they're Buy 1 Get 1 Free right now making each pair around $20-$25. And my daughter loves them! (I even have a few pairs for myself and they're fabulous.)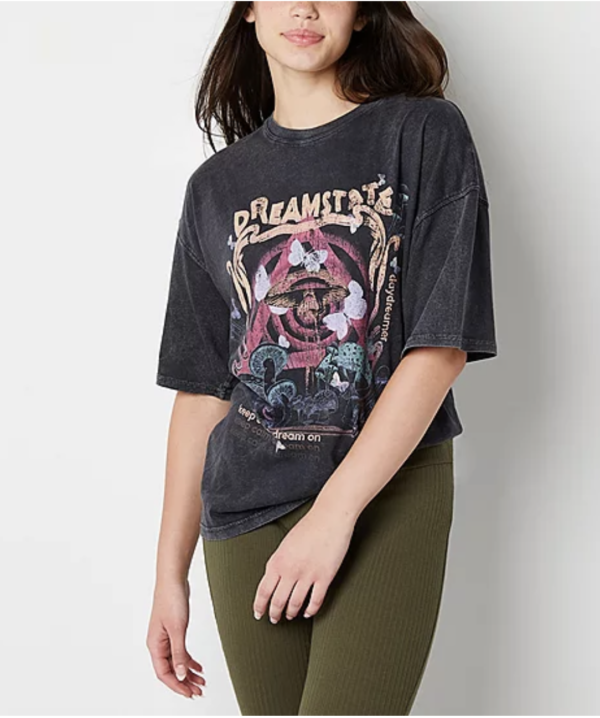 If you've tuned into teen styles today, you've probably noticed that these tees are everywhere. Kids LOVE these t-shirts! And I love the price…$13, I can get behind that! Lots of different options available too.
My daughter also loves these cropped basic tees and they're only $6 right now so make sure to add a few to your cart!
$6 T-shirts…heck YES!! My boys will be all about these since t-shirts are their main play all day, every day. Sizes are going fast on these ones (there are different styles with more size availability). Or check out these boys tops for more options!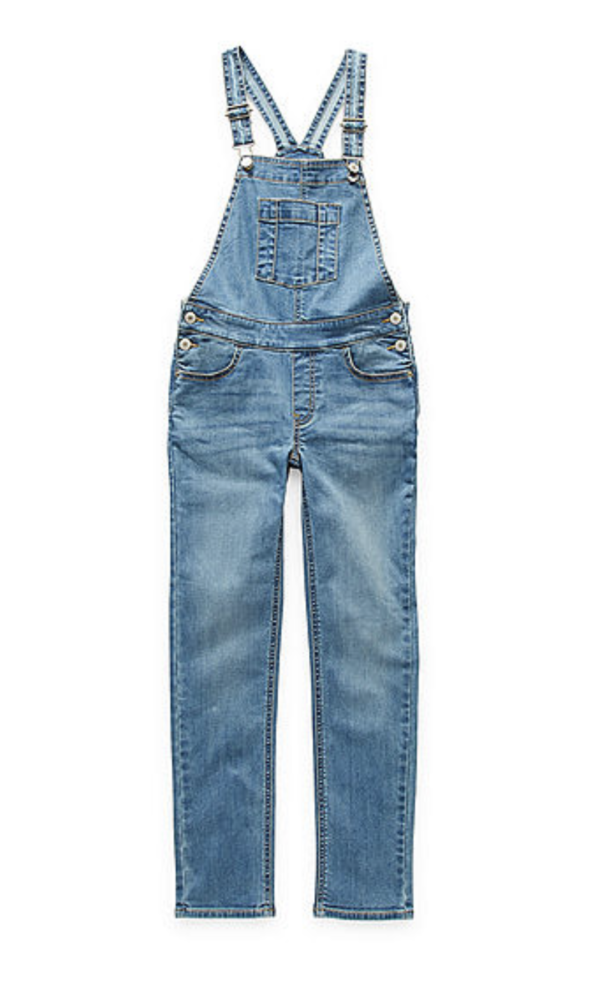 I can't think of anything cuter on a girl than a pair of denim overalls. She will totally rock the playground! This pair is classic and comfortable, available in sizes 4-16 for around $23. All I'm thinking is can I get a pair?
Tees and jeans, that's about all my kids need and I'm grateful that JCPenney has so many fun kids' tees for $6. I was able to get 5 shirts for $30 and that will be perfect to get my daughter through her first week with a new shirt each day.
Boys jeans for $13…STOP everything and grab this deal! Four colors to choose from and sizes 4-20. Your guy will look sharp all year long!
If you've got kids headed off to college or out on their own, these next few favorites are for you, starting with a absolute bathroom ESSENTIAL. This shower caddy is a MUST for dorms! It has pockets for everything your kid needs to survive those dorm room showers. Under $12!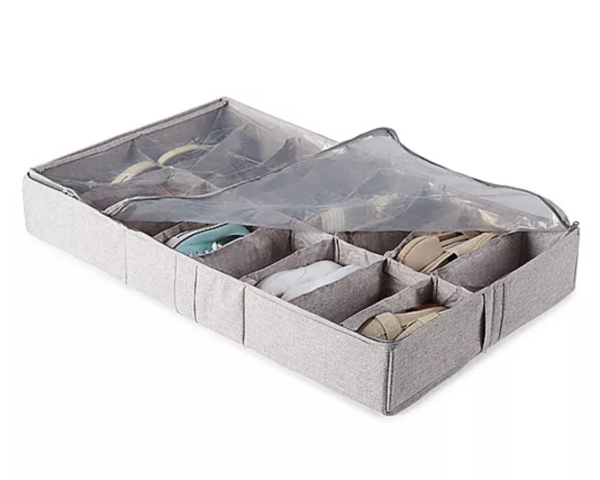 There is not a lot of space in a dorm room or college apartment, so under the bed is a smart shoe solution. Equip your new grad with an easy way to store his or her shoes that's under $20. Look at you being so smart!
Organization is key when you're dealing with limited space and this storage cart is a lifesaver for small apartments, dorms, and even at home. I could definitely use this in our craft room for all my kids art supplies! A great deal at JCPenney right now.
I wish I'd had this nifty laundry bag when I was in college. The backpack option would have made it so much easier to tote my laundry back and forth! Have a kid in college? This is $13 well spent.
Stock your family up with the clothes they want and the essentials they need and save yourself lots of moolah in the process! You can shop JCPenney in store or as I prefer, online where shipping is FREE on $75+ or just $8.95 on all other orders. Or you can select free in-store pickup as well.
Happy back to school!