I've noticed something lately that is alarming.  I've seen it in myself, my friends, my family, and complete strangers.
Let's back up only eight years to when Apple first introduced the iPhone.  Before that, phones were dumb; they could call and text…that's about it.  When smartphones started cropping up like like moles in that classic whack-a-mole game, we could hardly keep up.  Look at all of the information now available at our very fingertips!
Pioneers heading West on the Oregon trail could hardly fathom that only two generations into the future, a person would be able to not only fly that distance in a few hours, but she could use a small rectangular device to speak to her mom 2,000 miles away and wish her happy birthday, email her boss an expense report that was due in two seconds, check the weather in California, buy a swimsuit online, rent a car using an app, and then use the navigation system on her small rectangular device to get to the beach where she could relax and catch up with her 758 "friends" on Facebook.
20 years ago, my mom was sitting in the passenger's seat of our suburban, fumbling with a large, cumbersome paper map, navigating directions to my dad who was driving us all the way to South Dakota to see Mount Rushmore.  We were playing our favorite travel game of "dream house" where we each took turns describing what our dream house would be like.  We were talking, teasing, laughing, and singing.
5 years ago, our family trip consisted of each person staring into a small rectangular device, each engaged in a silent world of games, photos, and status updates.  No one talked, no one laughed.
We are living in a technological supernova.  Information is instant, vast, and explosive.  Phones are smart and can give us directions, provide us with recipes when we need to have dinner on the table in 30 minutes.  They can count the steps we walk and count the calories we eat.  They can diagnose our medical symptoms, teach us Spanish, pay our bills, reunite us with old friends, and provide us with endless mind-numbing ways to spend our time.
20 years ago, we had our parents undivided attention.  Today there are a million things competing for our attention, trying to pull us away from what's really important: people and experiences.
 Today we face a unique challenge that our parents did not.  Perhaps you've seen the show While You Were Sleeping (circa 1995) where Sandra Bullock's character Lucy is hopelessly in love with Peter, a man she's never actually met, but sees every day in passing.  One day, she rescues the man from an oncoming train and he falls into a coma.  She visits him at the hospital and is mistaken the man's finance.  While Peter is in his coma, Lucy falls in love with his brother Jack.  When Peter finally wakes up, there is some pretty important stuff he missed while he was sleeping.
 Every day we are on our smart devices.  We get submerged in social media and so distracted by an eWorld that we miss bits and pieces of our real one.  What are we missing every time we zone into that phone?  Are we sleeping through the important stuff?
As I recently sat watching my son's t-ball game, my phone alerted me that "so-and-so commented on your status."  I checked it and then looked up, searching for my son.  He was already on first base, waving at me, a huge smile on his face he was so proud.
I had missed his big hit.  And for what?  Nothing.
Many times I've caught myself on the brink of missing poignant moments because I've been too absorbed by my phone—my baby's eyes searching for mine, my two oldest holding hands as they came down the stairs, the astounding pink sunset that lit the sky afire.
It would have broke my heart as a kid to sink a big shot and look up in the stands only to find my mom staring at her phone.  I would have felt so unimportant if my dad was too busy scrolling through a news feed to play with me.  I would have slipped away like a ghost when my mom and dad  were too busy hashtagging.
Know when to put the phone down.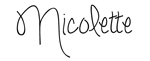 Instead of bonding with your phone or tablet, try some of these ideas for quality time with your kids!