11 HOT Upcyled Fashion Finds
 I am continually looking for new ways to use old things, making them fresh, fab, and exciting.  Add a little something unique to your style with these hot ideas that you may not have thought of before!
Click the side arrows below to see all 11 ideas…
[portfolio_slideshow id=57374]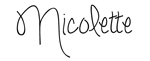 Disclosure: This post may contain affiliate links. This means, we may receive a small commission if you choose to purchase something from a link we post (including links to amazon.com because we are a participant in the Amazon Services LLC Associates Program. Don't worry, it won't cost you anything. This small percentage just helps us keep the power on and the Diet Coke stocked. We appreciate your support!