*This post is a collaboration with Curate Snacks and we know your kids will love getting their hands dirty with these fun art projects!
Turn Your Kids' Art Projects into a Gorgeous Gallery Wall
Summer is a great time of year, with lazy mornings, impromptu picnics, and fun road trips. But I'm finding that with all the kids home, I need to be at the top of my game to keep them entertained and snacking healthy. They are constantly asking, "What can I eat?" and "What are we going to do next?"
With four growing little bodies, my kids are always raiding the fridge and pantry looking for the next snack. I was thrilled when my favorite snack bar, Curate Snacks introduced three brand new Curate Kids Bars! They come in creative, colorful packages that are just the right size and truly delicious.
Apple & Cinnamon reminds me of slicing apples with my grandma and sprinkling them with cinnamon and sugar to make a pie. Chocolate & Banana is a fun and playful combination of a favorite childhood snack. Oatmeal & Chocolate Chunk is like biting into a healthy oatmeal chocolate chip cookie that just came out of your mom's oven. Each Curate Kids snack bar is so yummy and wholesome. Of course my kids loved them, but what surprised me was that I loved them just as much as they did! In fact, I had to buy a box for them and a box for myself because I kept sneaking into their stash! They've been great to grab and go for a quick snack on the way to swimming lessons. I also toss them into our lunch boxes when we head to the park for a picnic.
The next time you're cruising the aisle of your local grocery store, snag some Curate Kids Bars for your crew to munch on. Oh, and Curate is offering the funnest giveaway below! You can score some amazing Curate Kids swag like bars and lunch boxes so make sure to enter below!
Now that snacks are taken care of, I needed a solid plan to keep my four kiddos entertained all summer long. This idea actually came from my seven-year-old who must have gotten my creative gene. "Mom, let's do something fun every day!"
So every day during the summer, we set aside a small chunk of the morning to do a fun activity together. We have a school day, library day, cooking day, picnic day, and an arts & crafts day.
Your kids are probably like mine in that they love getting their hands dirty. They love big, bold art projects that flex their creativity. They pour their hearts into delicious little paintings that I find on my pillow at nighttime. How could I possibly throw those masterpieces away? As you can probably relate, I've got artwork filling up my drawers.
If you've got children, you've got stacks of art projects stowed away that you rarely revisit. Why not curate them into a gorgeous gallery wall that you can actually display in your home? These four painting projects are stellar!
If you're looking for fun ways to spark your kids' creativity and bust boredom, here are four bold and creative painting projects you can try together! And I think the end result will surprise you—we've got a very creative way to turn those random kid art projects into gorgeous canvases for a gallery wall!
Stamp Painting
These are actually fabric stamps I picked up at my local craft store. The kids dipped them into colorful paints to create fun textures and patterns.
Lemon Painting
Lemons are the perfect paint brush for kids. Cut them in half and they're perfect for little hands to hold. Dip a lemon in paint and have fun stamping paper. You can also play around with other fruits and vegetables as stamps!
Blowing Ink through Straws
This one is fun to play around with. Put a few drops of ink or paint onto the paper and let your kids gently blow, creating various designs and unexpected shapes.
Bubble Painting
Bubble painting is especially great for little ones–it combines two of their favorite things…bubbles and painting! Drop 4-5 drops of food coloring into a container of bubbles or divide the bubbles into several containers and use a different color for each. Kids can dip the bubble wand into the colored bubbles and blow them directly onto white paper for a really fun effect!
Curating Kids Art into a Gorgeous Canvas
Let's face it…these art projects are cute, but they usually end up in the recycling bin. This brilliant idea curates all of your kids' artwork into a gorgeous canvas that you would be proud to display in your home!
It starts by taking all the dried paintings your kids just did (or using ones you saved from school) and cutting them into shapes. Go ahead, cut away! The kids can help too, if you trust them with scissors. Cut out circles, triangles, squares, diamonds…whatever your heart desires.
Next, get a few canvases, gather all of the shapes and then use them to create geometric designs, patterns, or some sort of shape onto each canvas. Lay out your designs first before you glue them into place. This way you can play around with different designs and let your imagination work.
Lastly, glue your design onto the canvas and let it dry. We decided to do a few geometric designs, a heart, and of course my son had to make a pineapple. I love it!
Creating a Bold, Unexpected Gallery Wall
Curate Snacks are all about bold, unique flavors that blend together in unexpected harmony. You can create your own gallery wall inspired by Curate's mission to provide snacks that are wonderfully surprising.
Use your new kids art canvases, combined with photographs and other home decor to create a wonderfully surprising gallery wall that tells your family's story.
These are all made from cutout kids art. Lovely.
Experience the Unexpected for Yourself
We love Curate snack bars in our house. You can see all of the flavors here (I especially love the Indulgent bar) as well as where to buy them in your area.
Win Some Curate Kids Swag!

Enter the easy giveaway below to score your own Curate Kids Bars and a super cute lunch box!
Summer is full of unexpected surprises; live every day boldly and don't be afraid to get your hands dirty!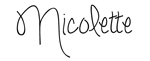 Photography by Cristi Dame
*We are part of the Curate Collective in 2016! We are sharing recipes, DIY projects, and tips inspired by Curate bars all year. If your child has food allergies, please be sure to check out the nutritional label for ingredients and allergen information.