Strawberry and Cream Cheese Filled French Toast Sticks
We are so excited to welcome Charisse, from Easy Toddler Meals, who is here to share a delicious (and easy) breakfast idea that is perfect for Mother's Day! Check out how to make these amazing strawberry and cream cheese filled french toast sticks: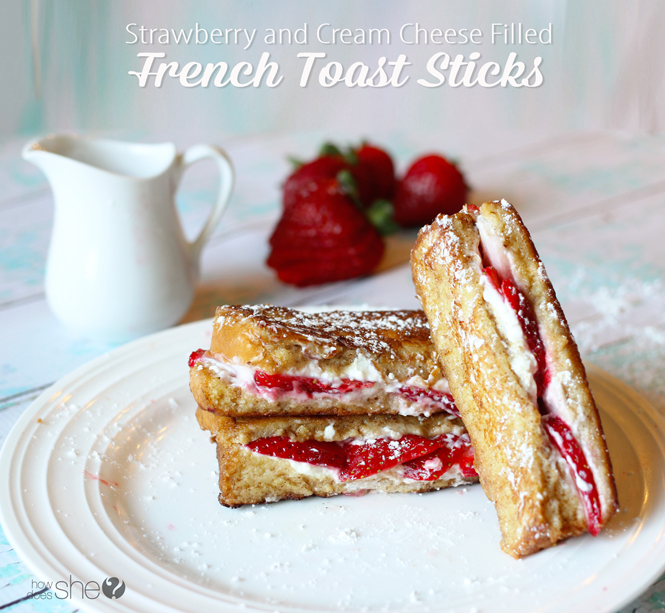 Don't these look absolutely amazing? Let's find out how to make them:
What are you waiting for? Go and give these babies a try – then teach your children and husband how to make them so you can be 'surprised' this Mother's Day (hee hee hee).
Disclosure: This post may contain affiliate links. This means, we may receive a small commission if you choose to purchase something from a link we post (including links to amazon.com because we are a participant in the Amazon Services LLC Associates Program. Don't worry, it won't cost you anything. This small percentage just helps us keep the power on and the Diet Coke stocked. We appreciate your support!