Strawberry and Cream Cheese Filled French Toast Sticks
We are so excited to welcome Charisse, from Easy Toddler Meals, who is here to share a delicious (and easy) breakfast idea that is perfect for Mother's Day! Check out how to make these amazing strawberry and cream cheese filled french toast sticks: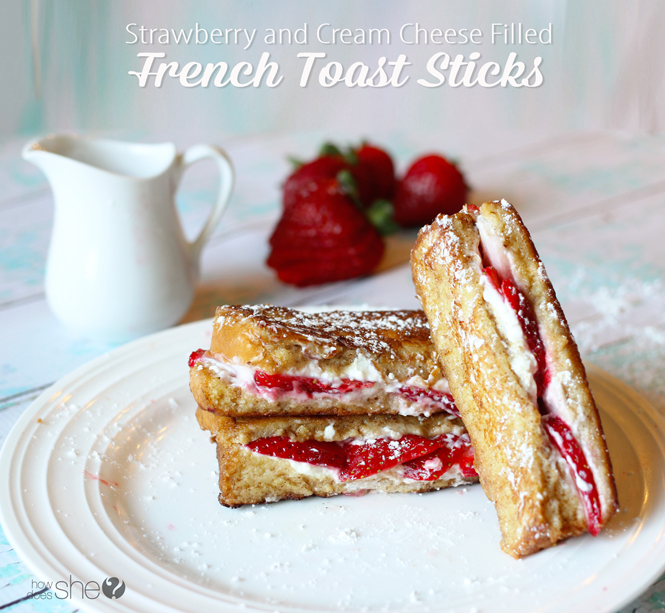 Don't these look absolutely amazing? Let's find out how to make them:
What are you waiting for? Go and give these babies a try – then teach your children and husband how to make them so you can be 'surprised' with breakfast in bed (hee hee hee).