How to stop a cold.
It's that time of year. Ah yes.
Glorious cold season.
Are any of you like me and find yourselves thinking that those darn colds seem to NEVER go away?!  Tips on  How to Stop a Cold.
I was feeling discouraged the other day when I realized my cold was lasting FOREVER, and rather than put up with it any longer, I did what I always tend to do when I have a problem. Take it to our wise Facebook friends. They pretty much always know what to do. 🙂
The question I asked them was this: "Finish this sentence…"the best tip I've learned for zapping a cold fast is______."
Here are just a few of the great responses. You can read all the rest HERE!
Rachel P. said, "Chicken noodle soup with lots of pepper, vitamin c, and Zarbee's natural cough syrup."
Kim H. said, "Nyquil, Vapo rub, Sleep, Fluids."
Chelsy P. said, "Lots of OJ! And rub Vicks on their feet at night and put socks on them…clears up a runny nose fast!"
Wendy T. said, "Emergen-C every three hours."
Michelle C. said, "Mucinex, Netipot, push fluids and rest. Swear by it and I have been a registered nurse for 23 years."
Tin O. said, "Homemade lemon & ginger cordial made up with hot water and a large spoonful of honey."
Some great tips, right? And there's so many more!
Make sure to read the rest of the comments and bookmark them somewhere for future reference, or pin this post. 🙂
–
Lastly, it seems like children, specifically are ALWAYS coming down with something.
–I'm convinced there's nothing worse than your little one looking at you with those big, dark, sad eyes and begging you to help them feel better. —
My 2-year old has had a constant runny nose for over a month, and we had another discussion on FB about treating kids.
We had over 100 comments in no time, and they were all so helpful! Here's just a tiny bit of what was talked about.
Dana P. said, "Vaporizer and saline nasal drops 2-3 times a day really helps to cleanse the sinuses and wash to boogers away! Really really works!"
Wilma E. said, "I would wonder if she has allergies, then I would consider giving her yogurt w/ probiotics in it to help boost immune system…if you had concerns I would talk to Dr about it."
Pam K. said, "After they recover from their illness always throw away their tooth brushes and get new ones. Works for adults as well."
Breanna C. said, "We use essential oils at our house and they work wonders!  I put them on their feet/chest/back and diffuse into the air. Keeps them healthy when others are sick around us and helps them get over it so much faster. Good luck! I hate sick kids."
I can't thank you FB gals enough for coming to my rescue. This list is such a great resource!
For more great ideas, check out this great post:
–
What do YOU do to stop a cold in it's tracks? Please leave a comment below. 🙂 🙂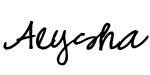 Want to try some of these remedies for free? We found this great deal where you get $10.00 to spend on whatever you want here (just pay 5.00 to ship unless you spend over 49.00 then shipping is free)! They have vapor rub and medicines and all sorts of stuff! I just received my order today – I ordered my two new favorite products from Burt's Bees…
This diaper ointment ROCKS!!! I think I have tried every brand through 4 kids and this one works by far the best…and it is 100% natural – can't beat that!
Have fun shopping!
– Missy