My family recently moved across the country. I used to get a little more excited about the hustle and bustle of dealing with moving companies and finding a place for everything after a move, but we've moved PLENTY and my enthusiasm…it's running low. It's been a few months since we moved into our house. While we've figured out most basic areas, a few areas were still big question marks in our heads. The nook in our bedroom was especially perplexing. It's not huge, but it's big enough that it deserves a purpose in life! Until we figured out what to do with it we used it as a resting spot for all of our (my, mostly…but I don't want to talk about it) stuff. Pretty good out-of -the-way spot to hide our shame. Pretty shameful though, eh?
I can only show you that picture because I then got completely inspired and took it over as my own arts and crafts nook. I love that it's in my room because the tinier hands in my house are far less likely to go there. We teamed up with Craigslist and just over $100 later we created this:
Mmmmm, juicy. I'm in love with it! The shelving system was originally an IKEA entertainment center but met my needs perfectly for this area. I know exactly where everything is and where it will go after I use it! Not only that, I have an area TO use it. In this small area I have stored my yarn, ribbon, silk flowers, stamps and pads, glue, paint, brushes, watercolor pencils, papercrafting supplies, fabric (well hidden in shelving under the table), beads, buttons, twine and floss, wire tools, knitting and tatting tools and more, but I'll stop. AND I still have empty areas for future irresistable purchases and projects!
I searched for baskets with the look and texture I wanted, but that were a great buy and where did I find them? Lowes. Who knew? 18 bucks for 3! The crate under the shelving is re-purposed. In a moment of weakness I bought 28 pounds of fresh green beans (I know, I'm completely crazy) but they came in that crate and it's perfect for the metal/wire crafting tools it holds. The cloth totes came from plain old Walmart, but I think the $1 Target pails are my favorite thing. I bought 5 and went back and bought 5 more.  They're just the right size for a million different things. I decided that I wanted to label them in a way that I could change quickly and easily without leaving a mark. I just used cream cardstock  for the labels and attached them with magnets. Easy and cute, says I!
Here's a closer look:
So if you have a nook, a corner, or a room (LUCKY!) hop on and give me all of YOUR best ideas!
Happy Crafting!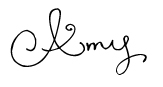 {We're linking up to these great parties!}