*We are so excited to be collaborating with Minute Maid again on their #doingood campaign which applauds parents like you and me for doing wonderful things–big and small–every day.
The day my family loaded our big brown Suburban with nearly all my personal belongings and stuck a sign in the back window that said, "College or bust!" my mom cried. I was the first of her five children to leave the nest and she felt the bandaid ripping off much faster than she'd expected.
Not only did she send me to my first university apartment with dozens of Tupperware dishes marked, "lasagna," "tuna casserole," and "beef stew," but she sent care packages too. Every few weeks I'd get a sweet surprise in the mail. Sometimes it was pictures my younger siblings colored for me at home. Other times it was food, food, and more food. Once my parents sent me a "birthday in a box" care package because we couldn't be together on my birthday. They'd carefully packed the box with balloons, confetti, streamers, a box of cake mix, a container of frosting, and candles so that I would feel loved on my special day.
To know that my parents were thinking of me even though I was far away meant more than I could ever verbalize. In fact, I don't think I ever really told them how much those packages meant to me. Now I'm a mom of my own children and I understand completely and viscerally how much a parent can love a child.
Last year I was fortunate to introduce you to Minute Maid's #doingood campaign which strives to shine a light on all the great things parents do for their families. This movement is very near and dear to my heart, as I now understand that parenting isn't automatically lemonade. You have to squeeze a heck of a lot of lemons first.
Minute Maid believes that what's true for juice is true for families – when you put good in, you get good out. That's why they are reversing the tradition of the care package and giving back a little love and appreciation to a parent in your life who's been #doingood.
Just like me, you've received a care package or two in your day. Maybe it was when you left home for college or summer camp. Maybe it was when you got a promotion at work or had a new baby. Parents everywhere stuff a lot of love into those boxes and then mail them to loved ones who are just out of a hug's radius.
This year, Minute Maid is inspiring us all to tell parents they are #doingood by sending them a care package! It's such a fun and sweet concept and we can't wait to show you how to start.
You Turn Lemons into Lemonade
Each one of us HowDoesShe gals knows how tough it is to be a parent sometimes. We face tantrums when kids don't get their way. We put our foot down when we'd much rather be kicking it up. We enforce curfews, patch up ouchies, and give lots and lots of hugs.
You could say that we parents take a big basket full of lemons, add a pinch of sugar, a drop of water, and turn those lemons into lemonade. And if we're doing it for our kids now, you'd better believe our parents did it for us then. Even though we don't often recall their every offering, we see their sacrifices much clearer now.
They took our lemons and turned them into lemonade.
To say thank you, we're sending mom and dad a "Reverse Care Package" of all their favorite lemon goodies and an adorable printable Thank-You card you can have for FREE. Yup, completely free! We want your parents to know they're #doingood and that they are pretty awesome.
Print Lemon Thank-Your Card Here!
Our Favorite Lemon Bar Recipe
These lemon bars (Thank you Sarah!) are hands-down the best we've ever tasted. They are classic, just like good-night hugs, and a little bit tart and a little bit sweet. They will be the perfect addition to your Reverse Care package!
Preheat oven to 350 degrees. Mix together ingredients for the crust. press into a 13x9 pan and bake for 15 minutes.

While crust cools, mix together ingredients for the filling. Pour filling over baked crust. Bake for another 25 minutes. Cool completely before cutting and serving.
So join us in letting your parents know they are #doingood by sending your own "Reverse Care Package." Thank them for running you to all those piano lessons and karate classes, and for paying for all those piano lessons and karate classes. When parenting feels like lemons, send them a sweet care package including some delicious lemonade.
Watch Minute Maid's newest video and head to MinuteMaid.com to find even more ways to remind all parents they are #doingood.
You could also win a magical Walt Disney World vacation from Minute Maid! Visit minutemaid.com/doingood for details.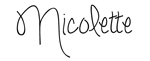 *The Coca-Cola Company sponsored this post. All opinions and personal sentiments are my own.