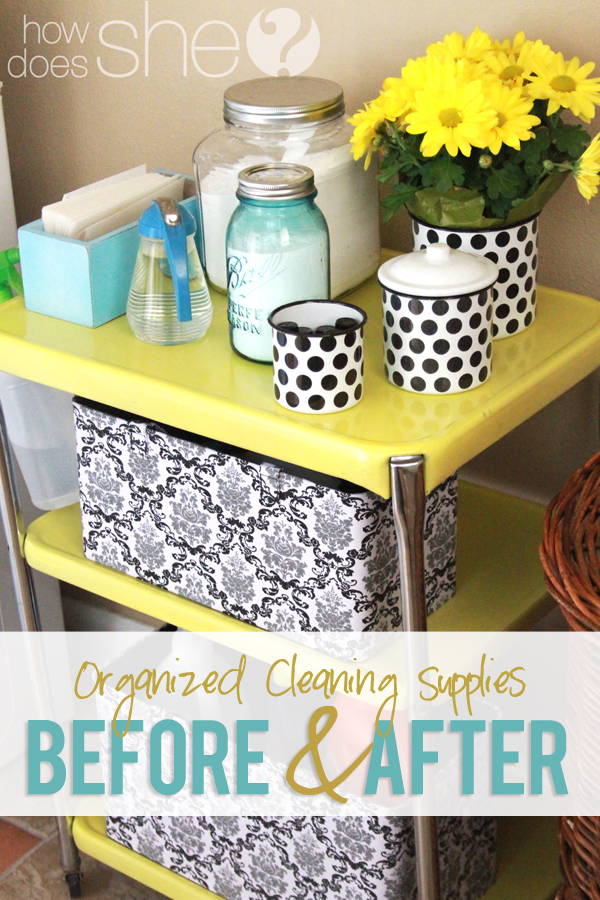 A place for everything and everything in its place.
Great wisdom but sometimes hard to do.
I have a walk through laundry room that you enter from the garage, which is where we most enter our house. The first thing I see when I enter my house is my washing machine, dryer and endless cleaning products and supplies. Not pretty. Not organized. That is about to change.
I came across these little numbers at a flea market and had instant vision. I have a thing for old windows and my grandma used to have a cart just like this one only it was red. I remember using it to play airplane on her back porch with my cousins. We would use the cart to go up and down the pretend aisles serving drinks to anyone we could rope into sitting still in our pretend airplane long enough to play with us. Good memories.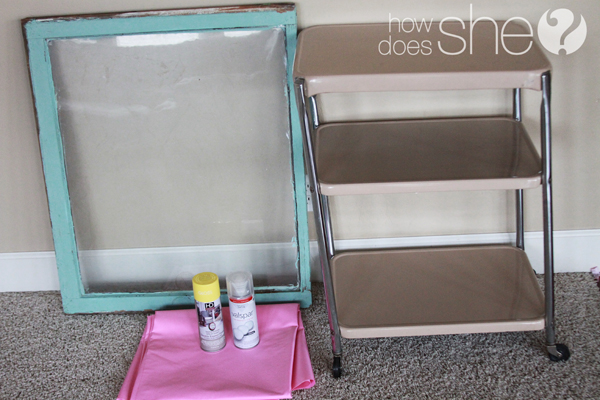 But first lets talk about the window. I cleaned it up and then covered the glass with some left over vinyl I had sitting around. Then I spray painted the outside with a clear coat to protect the chippy paint from flaking off.
I cut some fabric (vintage: found and stolen from my mom's OLD stash – I vaguely remember curtains made out of this fabric from when I was very little). I Ironed the fabric and secured it to some cardboard that I cut to the same size as the back of the window.
I then secured that in place with some nails.
and now I have a message board! I just use dry erase markers so I can easily erase and re-write. They make window markers that would work fantastic as well. My daughter insisted that she draw her sunshine on the window for you all to see. 🙂
Now for the cart. I took it apart and cleaned it.
 I wanted a bright color to cheer up the space so I went with yellow. I am digging yellow right now.
I put it back together, added my cleaning supplies and ….
I repurposed different containers to house my most used products. Since this cart is right by my washer and dryer, I have laundry soap (hugely popular recipe found, here), baking soda, vinegar, dryer sheets and my essential oils (you can read about how I use and love these, here) all easily accessible in fun containers.
An up view because it was fun to take.
This brightened my laundry room and made it much more organized. It is now a happier place to be. 🙂
In the bins on the lower shelves, I hid containers to refill the ones on top.
And other necessities.
One last look at my view when I enter my house now.
Much better.
You could use this idea anywhere in your house and any little shelving unit would work. I was thinking I needed one by my bed as a night stand and one by my couch to house my lamp and remote controls and one in my den to hold my camera and purse and one to roll out of a closet housing all my kids' art and craft supplies. I wonder how many is too many. 🙂
Notice the vintage laundry sign (probably a reproduction but I love it anyway)?  It says – I'll do the laundry…tomorrow. Words to live by I say.
How do you keep your cleaning supplies organized and looking nice?