Did you know Earth Day is Sunday, April 22nd?!
 If this doesn't make you want to go plant a tree, I don't know what will. 😉 In honor of Earth Day, chickabug has created the most adorable FREE "Plant a Tree" printable set.
Go grab your kids, plant a tree, and teach them about Earth Day.
You can download your free Earth Day printables directly from chickabug.
Happy Digging, and Happy Earth Day!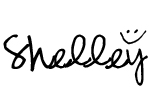 Disclosure: This post may contain affiliate links. This means, we may receive a small commission if you choose to purchase something from a link we post (including links to amazon.com because we are a participant in the Amazon Services LLC Associates Program. Don't worry, it won't cost you anything. This small percentage just helps us keep the power on and the Diet Coke stocked. We appreciate your support!