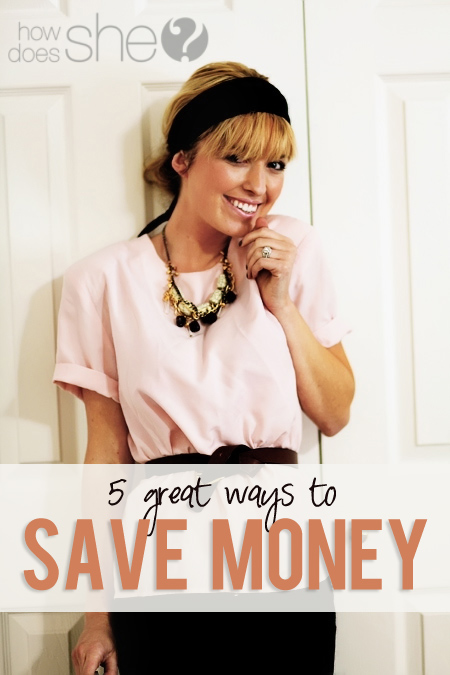 We are kicking off an entire week of money-saving ideas here on HowDoesShe! Boy, I can sure use it…can you? With the holiday season quickly approaching, the pressure is on to pinch those pennies and make the budget stretch! We hope to help with some fabulous money-saving, frugal living ideas ALL WEEK! Let's get started with 5 ways to start saving money TODAY!
1. 10 Tips to Save Around the House
The home is the first place to start looking for ways to save a buck or two. We share 10 ideas to save money by making some small changes around the house. You'll love these!
2. Go handmade with your gifts:
Not only can you save some moolah by going handmade with your gifts, but your presents will take on a whole new level of sentimentality, too! Your loved ones will love the time and thought you put into their gifts, and you will love the extra money left in your pocket afterward!
Lara shares how simple (and budget-friendly) it is to make your own baby food. So delicious, too!
Treasures are around every corner at your local thrift store. Sydney shares how to take your thrift store find from drab to FAB in such easy ways! Check it out!
 If you are new to the world of coupons, or are a recent convert – you will absolutely flip over this post PACKED FULL with every how-to you can conceive of with couponing. This will change. your. life.
We know times are tough, but we can thrive and find a lot of joy in life – even on a tight budget. We hope to inspire and motivate you this week. Stay tuned for a week of amazing money-saving tips and ideas you will love! Happy saving!