Thanks to CurrentBody for partnering with us on this post. Their beauty devices have changed our lives in so many ways. Here are 3 nifty ways to strengthen your pelvic floor muscles and stop peeing your pants.
When asked about my most embarrassing moment, I have a few, but this story has to be right up there in my top three.
A few years ago my neighborhood was having a family fun run for, you know–fun. The only problem is, I'm a very competitive person and my husband and I made a wager on which of us would beat the other. We decided that to level the playing field, neither of us would train–we would just show up and run…may the best man/woman win.
The day was perfect; the sun was shining and it seemed like the whole neighborhood came out for the event. My four kids placed bets on who would win as my husband and I stretched by the starting line and made immature gestures at each other–you are SO going down.
At the whistle, we were off. Knowing that it was only a mile and a half, we both started out strong and kept the pace side by side for the first mile. But I knew my husband's weakness–he would lose gas toward the end and that's when I planned to blow past him.
The plan worked. Just as predicted, Zac started grabbing his side with a quarter of a mile left and I ran past him with the power of an old farm truck. You can do it, you can do it. But that's when I started peeing and couldn't stop. It was literally beyond my control. And as I crossed the finish line, flanked with neighbors and friends, I realized any woman's nightmare–I had just peed my pants in public. (Thank goodness my leggings were black!)
3 Nifty Gadgets To Help You Stop Peeing Your Pants
Was it worth the win? Absolutely. But afterward, I started wondering, What's wrong with me? Do other women who've had children experience this? Is this my life from here on out? I asked my doctor at my next appointment and she told me it was called Stress Urinary Incontinence, that it is very common in women after childbirth and aging, and that all was not lost. All I needed to do was build my pelvic floor muscles and she gave me some great suggestions, including the use of snazzy devices like these.
If you lose bladder control when you run, jump, sneeze, laugh, or cough…these nifty pelvic floor strengthening devices may be for you.
Strengthening your pelvic floor has all kinds of benefits for your health, including NOT peeing your pants when you run, jump, or sneeze. If you're tired of embarrassing moments happening and you don't care to wear pads on the daily, these pelvic floor strengthening devices may be exactly what you need.
Elvie Personal Trainer
This very smart and discreet little device will completely change the way you do Kegels.
The Elvie Personal Trainer works hand in hand with the Elvie app and has smart sensors to detect how strong and how efficient you are squeezing your pelvic floor muscles. It can tell if you're doing exercises wrong (mine were ALL wrong at first) and instruct you how to fix it. After making sure your technique is correct, it's game on.
Sensors and app combined, it turns your pelvic floor workout into a competitive game where you're trying to pulse strong enough to hit all the targets or flex long enough to keep your game piece above the target line. It's so simple, it's brilliant.
The Elvie taught me the correct way to do Kegels, which I have been doing wrong all along. (You have to engage your core much more than you think. And no lifting your legs or butt to help!) The app reminds you when it's time for another workout and each workout only takes a few minutes.
This is probably the most discreet of all pelvic floor training devices and I appreciated that. Plus, it is incredibly effective. 91% of users saw benefits and I noticed a difference in just one week.
Treatment time: 5 minutes.
Bottom line: You have to put in work with the Elvie, but it's actually pretty fun. This device is discreet and effective at actually training your pelvic floor.
Kegel Toner by TensCare
This is probably the device most commonly recommended by medical professionals for Stress Urinary Incontinence. TensCare Kegel Fit Pelvic Floor Toners use gentle e-stim contractions to target and strengthen your pelvic floor muscles, much like ones used on weakened muscles in physical therapy.
TensCare is an excellent solution for women who experience frequent leakages when they exercise, sneeze, or cough. I recommend this one if it's in stock. It has a frequency range of 0-99, but I didn't start feeling anything until 50. You can adjust as you prefer.
Treatment time: 20 minutes (but can be adjusted to personal preference).
Bottom line: This one required a little more trouble-shooting, but once you get it down, it's very easy to use. (Make sure to read the instructions.) Requires little effort on your part as the device contracts your pelvic floor muscles for you. Great price as most doctor-prescribed devices are two and three times as much.
Joylux V-Fit Gold
After having four kids, I was especially drawn to the Joylux V-Fit Gold. I've heard about expensive salon rejuvenation treatments that do wonders for strengthening and tightening after you're done having children, and this is one you can do at home. Joylux V-Fit Gold improves intimate wellness by using the same red-light technology that is so great for your skin.
Treatment time: 10 minutes.
Bottom line: It beats expensive salon treatments by a mile and easy to do in your own home. A fantastic device for women who have had children.
Strengthening your pelvic floor has multiple benefits. If you don't love doing Kegel exercises (or forget to do them entirely), try one of these nifty devices so you can stop peeing your pants and start seeing a difference.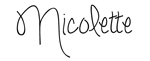 You might also like…
The Better Way To Wash Your Face