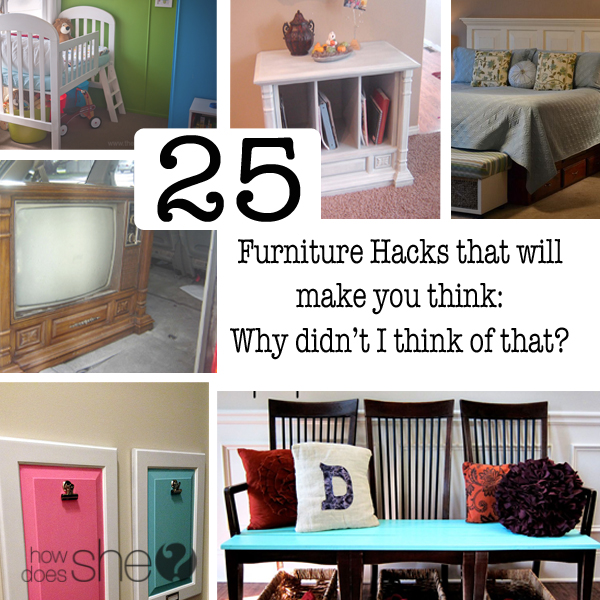 DIY Furniture Hacks
Have you ever noticed they just don't make furniture like they used to?  That's why up cycling is so great.  You get the modern day look and convenience with the olden day workmanship.  It's a perfect combination!  Here's my latest finds when it comes to upcyling.  I know I can definitely benefit from these! What about you?  Here is a list of 25 of the greatest furniture hacks we've found!
1.  Curbside TV to Living Room Feature. 
2. Dresser turned to Entryway Table.
3.  Wonder what she did with the dresser drawer from the above hack?  Made a Storage Box!  This is mind blowing!
4.  You'll never guess what this used to be.  Chances are you already own one.  It's been turned into Garage Storage. Amazing!
5. Repurpose those old Kitchen Chairs.  Great way to recycle!
6.  These lockers are made from an old bookshelf! Kids love having their own place to put their stuff.  Great idea!
7.  Bunk bed to Coat Rack.  We could always use more hooks here!

Did you know toothpaste was so useful?