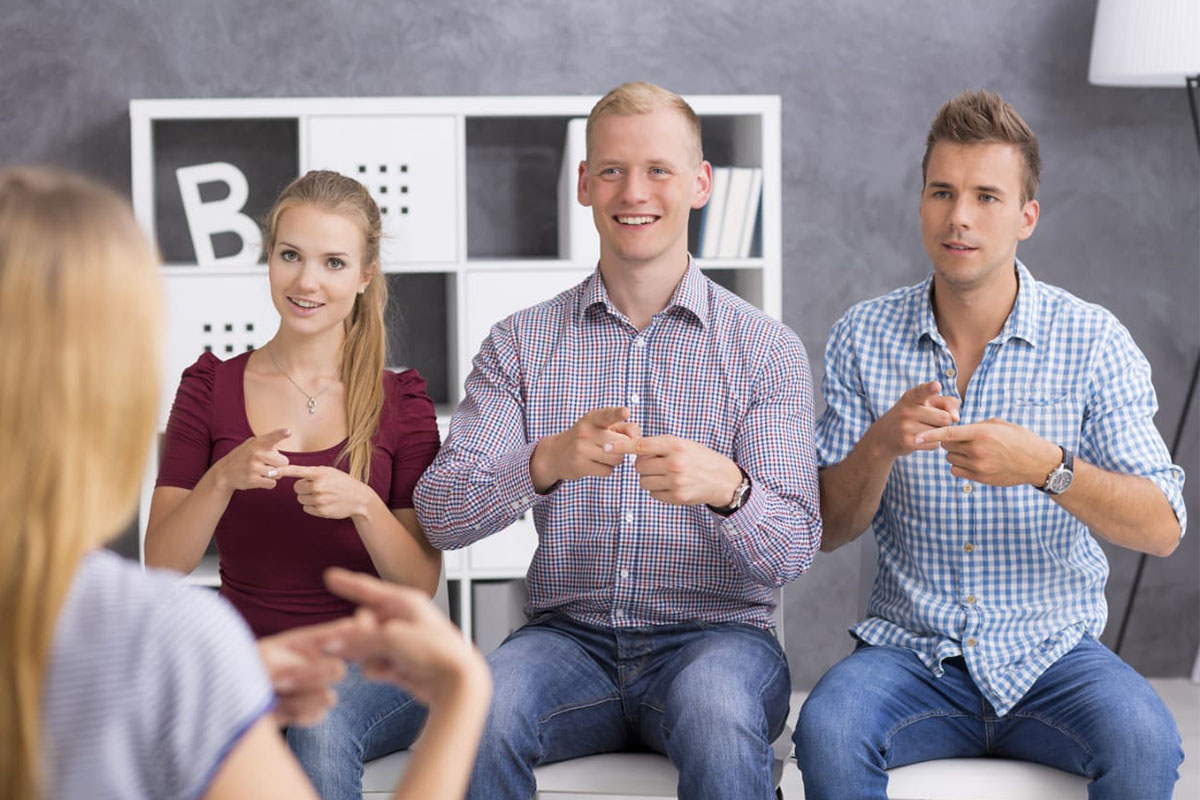 Communication is a beautiful thing! If you're interested in language, or just want to be able to better relate to those around you, learning sign language is an eye-opening way to expand who you can talk to and how. With this three-level American Sign Language course bundle, you can start conversing with your deaf neighbors, friends, family members (including babies!) and colleagues, sparking new connections and expanding your ability to relate to people through language.
Don't be intimidated by sign language. Though this form of communication may be new to you, The Complete 2021 American Sign Language Master Class Bundle will walk you through everything you need to know to start using and understanding ASL. As you learn to speak with your hands rather than just your vocal cords, you'll be able to engage with others in entirely new ways.
This online training includes 75 hours of education on beginning to advanced ASL. With three in-depth levels, you'll be immersed in basic signs, like the alphabet and greetings, and then more advanced mechanics, like talking about the weather, medical emergencies and more. If you have deaf friends or acquaintances, you'll be able to connect with them on a deeper level and show how much you care. And if you don't know anyone who is deaf, this program will open you to the possibility of meeting and conversing with deaf people in your community. In addition to a comprehensive introduction to ASL, these courses will teach you scuba signs and baby sign language as a bonus, giving you additional communication skills.
Here's a sneak peek of the training:
Rated 4.5/5 stars by past students, this learning program is user-friendly, well-organized, and includes 30 Continuing Professional Development credits, making it a great addition to any resume as demand for sign language interpreters continues to grow.
Usually priced at $99, the American Sign Language Master Class Bundle is on sale at 80% off for just $19.99 giving you easy access into the world of sign language. Start your learning journey today!
Prices subject to change.