Summer is upon us and it is officially time for flip flops!
I just love the nautical trend in clothing and accessories, and I couldn't help but grab a few pairs of flip flops from my local dollar store (read why we love the dollar store HERE) with this simple nautical makeover in mind.
Chances are, your local dollar store has a nice display of colorful flip flops right now, so go snag some while the picking's good!
For this project you'll need:
flip flops (with the three holes visible on the bottom–you'll see why later)
rope (about one yard per pair of flip flops, maybe a little more to be safe)
 First, cut off the bottom plastic pieces and pull the entire plastic strap off each flip flop.
 Get your rope ready.  By the way, this rope is super soft…NOT your itchy, ouchie industrial rope.  It's a decorative rope that you'd find in a craft store, so it's nice and comfy on the feet.
These are going to be little girl's flip flops, so I'm using slightly thinner rope.  Cut two equal pieces of rope, one for each flip flop.  Take one rope and fold it in half, inserting the fold of the rope into the top hole of the flip flop.
 Tie a knot on the bottom part of the flip flop so the rope stays secure.  Next, thread the remaining rope through the other two flip flop holes, tying knots on the bottom of each.
 The top and bottom of each flip flop look something like this.  I admit, the flaw in this design is the knots on the bottom.  My 5-year-old doesn't notice them in the slightest.  They are not very pretty, but you never see them anyway:).
But if one of you have a BRILLIANT solution, please share!
  I love the simple, nautical look you get in about 15 minutes!
 Of course, I had to make myself a pair as well.  This time, I just used an old pair of flip flops I had in my closet.
 Again, remove the plastic straps.  I used thicker rope for my flip flops and made a cool knot in the top of them.  Follow the same directions as above: thread the rope through each hole and tie knots on the bottom of the shoe.
Again, the knots on the bottom are not ideal, so if you come up with a better idea, let us know!  But they don't bother me to walk on, since the rope is so pliable.
And voila!  An easy flip flop makeover!
 On a side note, I wore these to run errands and had an older gentleman tell me that I had "very beautiful feet." I suspect a foot fetish, for even my own sweet mother has never told me I have beautiful feet.  So be warned, these flip flops may make your feet look a little too good.  I hope you have fun with this project!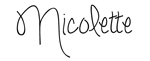 Disclosure: This post may contain affiliate links. This means, we may receive a small commission if you choose to purchase something from a link we post (including links to amazon.com because we are a participant in the Amazon Services LLC Associates Program. Don't worry, it won't cost you anything. This small percentage just helps us keep the power on and the Diet Coke stocked. We appreciate your support!