If you're like me, you are always looking for a way to redirect Christian holidays back to the true reason to celebrate. It's easy to get caught up in the hustle and bustle of both Christmas and Easter so I'm excited to share with you an amazing tradition we started last year thanks to 
The Easter Story Egg
.
Use code: HOWDOES1 for 10% off + FREE SHIPPING!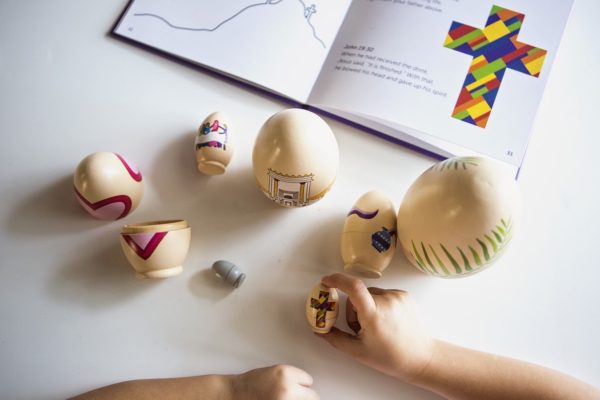 It's a fun, interactive egg that starts on Palm Sunday through Resurrection Sunday with a daily lesson leading up to the resurrection of Jesus. It's a hands-on teaching tool that helps kids understand the Easter story and reminds them of God's love. My kids (like most) are hands-on learners so this gives them something tangible they can hold in their little hands and we can talk about what each egg's meaning is.
Each day there is something new to discuss and the eggs are nested within each other so each day they get to open a new egg.
And what I love most is the quality of this product. The eggs are made from durable wood so it's something I can bring out year after year and I won't have to worry about it being broken.
It also comes with an adorable story book that guides you through each of the egg's meaning. And the sturdy box it arrives in is perfect for storage. I pulled mine out this past weekend with my spring decor and it still looks like the day I got it.
It's just so special to our family, we know it would be a special addition to yours too!