Have you seen our list of 12 Fun Frugal Family Christmas Traditions?
One of my favorite traditions on our list is this adorable Carrot Ice Wreath, left out for Santa's reindeer of course! 🙂
This special week should be filled with family memories.  I hope our list of 12 family Christmas traditions helps create some 'Christmas Magic' in your home.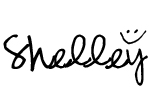 Disclosure: This post may contain affiliate links. This means, we may receive a small commission if you choose to purchase something from a link we post (including links to amazon.com because we are a participant in the Amazon Services LLC Associates Program. Don't worry, it won't cost you anything. This small percentage just helps us keep the power on and the Diet Coke stocked. We appreciate your support!