*A huge thanks to Minted for partnering with us on this sponsored post! Their holiday cards and gifts are next-level.
When I visited Italy last year, I was awed by the amount of art all around—everything there is a testament to artistic expressions. Architecture, sculptures, and paintings…oh, the paintings…beautiful displays of human creativity.
I love the artistic side of the holidays…a chance to decorate your home, make and give gifts, and share holiday cards with friends and family. One thing I absolutely love about Minted is that every product is designed by real artists.
If you're looking to kick it up a notch this holiday season, make sure to check out Minted for extraordinary card designs and gifts.
Kicking Holiday Cards up a Notch
What makes Minted special is its unique designs from independent artists. When you buy Minted, you are supporting modern day creators. You get something unique that stands apart from the rest. Take Minted holiday cards for example.
Peruse through all of their gorgeous designs and you'll find fun and exclusive patterns that you could never find anywhere else.
And as a special gift, when you choose your Minted cards, you get FREE custom envelopes and FREE recipient addressing. Do you know how helpful that is? Save yourself a lot of time and muscle cramping!
And if you really want to step it up, check out the Luxury Holiday Formats like the new Gloss-pressed cards and the premium Holiday Booklet Cards.
Maybe you're not sure what you want, or maybe you want something totally custom, like your child's original artwork on a card. In that case, visit Minted's Holiday Card guide…they'll totally hook you up!
Other Unique Minted Gifts
Just as much as we love Minted cards, we are just as much enamored with their unique gifts like:
Kick your holidays up a notch. Whether you're sending Christmas cards or entertaining guests, Minted really puts the glam in the holidays.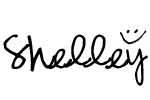 *Family photos featured in our holiday cards by Tyler Moorhouse.