These are so great for cold toes after sledding or just being out in the cold.  You just pop them in the mirco for a couple minutes, put on your cold toes or hands, AAHH instant warmth.  They are also great for sore muscles.
tag idea:  Stay warm and toasty this Holiday Season, Merry Christmas!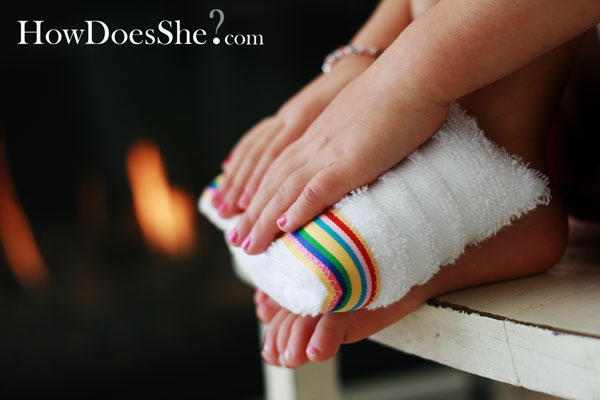 To make:  You just sew a pouch, fill with wheat or rice, sew the pouch closed – DONE!  So Easy!  I used a washcloth for my material and added a ribbon embelishment, but you could use any fabric.  (Be sure not to use ribbon with wire in it – for obvious reasons)
If you want a more detailed tutorial, click here.
For our 30 Neighbor Christmas Gift Ideas countdown, click here.