We worked out an EXCLUSIVE deal for HowDoesShe readers with Paper Coterie. We feel in LOVE with their personalized photo gift tags and they have marked them off 95% for Y.O.U.  Yes you read that right. 95% off!
All you pay is 5% plus shipping costs, but you can order as many gift tags as you'd like with the 95% off promo. Use code: HOWDOESSHETAGS to apply the discount.
So perfect forgrandparents, or neighbor gifts from the whole family.  Which ones will you make? Snag them up HERE Black Friday through Cyber Monday.
—
On a sidenote, ALL of Paper Coterie's website will be 50% off on Monday. Personalize you photobooks, calendars, journals and more now, so you will be ready. This will only last 24 hours so get your projects done.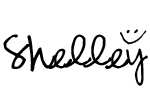 5