***This Abbey Lou Bags giveaway has ended. Congratulations to Kristin: who said "I think my favorite is the Fashionista". Kristin, check your email and respond within 48 hours. As for the rest of you,  Use coupon code "GIFT20" to receive 20% off entire order PLUS free shipping until December 25th. But WAIT!!! Abbey Lou bags is throwing in a FREE "junk drawer" pouch with every order. I'm getting the iPad case for my mom for Christmas.
Every once in a while, I get really passionate about an idea, a product, or a company.  Abbey Lou Bags has won my heart for a handful of reasons.
Where to begin? First off, the OBVIOUS: their bags are gorgeous.  I have had a lot of bags/purses in my day, and I can honestly say, the bag they sent me, is quite possibly my favorite one.  Ever.  Now that is really saying something. 😉  I was so impressed by the size, ease of access, quality, and overall design.  When I laid eyes on this beauty, I decided it would be the perfect diaper bag.  Then I decided no, this would be the perfect bag for church, to carry all my kid stuff, scriptures, etc. Then I thought, no, no.  This would be the perfect carry-on bag for the airplane, to carry my iPad, books, and snacks.  After I decided it was the all around perfect bag for me, I learned Abbey Lou bags were originally designed for students. Sheesh. Basically, these bags are perfect for just about anyone.
Another reason I fell in love: This isn't just another bag company. This is a mother/ teenage-daughter company. Isn't that beautiful? But wait, it gets even better. There is a story behind this company. Abbey's mom has always taught her children to embrace their uniqueness and "be yourself."  Abbey wanted a school bag that was adorable and unique, while Mom wanted something that was functional and sturdy. Together they started imagining the perfect bag that would meet all these criteria. Mom sketched out a few designs and pushed it aside. There is a saying: "If it's still in your mind, it's worth taking the risk." Remembering this, and taking a leap of faith, the mother-daughter company was born.
Abbey Lou Bag's mission is to encourage girls to be strong, unique, confident, and to believe they can achieve any dream they can imagine.
Okay. Did that just give you goosebumps? It did me. This truly is a company HowDoesShe is proud to be supporting.
—
And just in case you weren't completely in love yet…
Did you spot a few extras inside my bag?  Yes.  They have accessories!
Heart. Be. Still.
Now that you are drooling all over your keyboard, here are a few ways to get one of your own.
First, tell Santa. Lucky for him, Abbey Lou Bags is offering an exclusive discount for HowDoesShe readers.  Use coupon code "GIFT20" to receive 20% off entire order PLUS free shipping.  Coupon expires December 25, 2012.
Or maybe it's your LUCKY day?  Enter to WIN one below.
One Abbey Lou Bag of your choice (up to $149 value)
Three ways to enter.  Please leave a separate comment for each entry.
1. Because there isn't a LOVE button, simply LIKE Abbey Lou Bags on Facebook.
2. Which is your favorite Abbey Lou Bag? Good luck deciding.
3. Pin your favorite Abbey Lou product from their site.
Ready, Set, Go!  Good Luck!
—
*Don't forget about your 20% discount PLUS free shipping by using code: GIFT20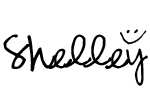 *Giveaway will end Saturday Dec, 8th.  Winner will be contacted by email and will have 48 hours to respond. 
This giveaway is a paid sponsored post.  All opinions of the products were my own.