Healthy Halloween Treat Ideas
Halloween is one of those times of year when kids can indulge in way too much sugar, turning even the sweetest little prince or princess into a goblin!  Help kids balance sugary indulgences with some healthier offerings that are still festive and fun with these ideas from around the web.

1.  Caramel Grapes help satisfy a sweet tooth with small portions.  Sometimes, just a taste is all you need!


2.  Frozen "Boo"-nana Pops  are simple and sweet.


3.  Halloween Pizzas – Done 7 Ways!


4.  Spooky Healthy Snack – Mandarin Oranges and a Sharpie.


5.  Monster Mash Pudding & Sorbet – 3 ingredients, 3 minutes!


6.  Toasted Pumpkin Seeds: Three Ways


7.  Clementine Pumpkins.  Here. 


8.  Broom Sicks Here.  
9.  Caterpillar Grape Kabobs.  Here.
10.  Mini Pumpkins.  Here.  

11.  Strawberry Ghosts.  Here. 
12.  Fruit pumpkin.  Here.
13.  Cheese Creatures.  Here.
14.  Salty Bones.  Here. 
15.  A spider you can eat?!?  Here.  
16.  Candy corn Quesadillas Here.
17.  Candy Corn Veggie platter.  Here. 
18.  Apple Monsters.  Here.  
19.  Frankenkiwi  Here.  
20.  Candy corn fruit cocktail.  Here.  
21.  Ghost Cheese.  Here.  
22.  Veggie Skeleton.  Here.  – This one is darling!!
23.  Cheese Pops.  Here.  
24.  Stuffed Jack O Lantern.  Here. 
25.  Jack O Lantern Stack Plate.   – In the shape of a pumpkin!!  Here. 
26.  Frank Veggie Platter.  Here.  
27.  Sand Witch with celery broomsticks!  Here.  
Healthy Halloween Treat Ideas
Have a Healthy Halloween!
 and
Alison
Not Healthy, but freakin' adorable.   Here.  
Summary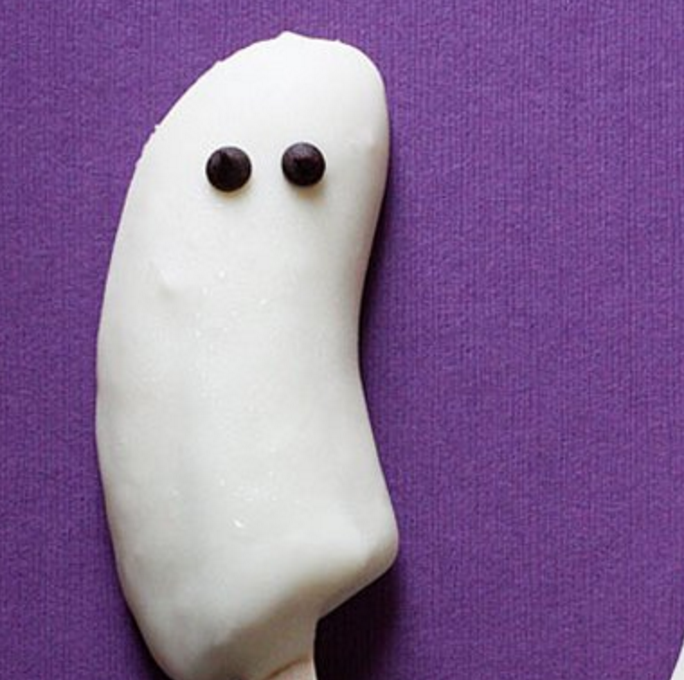 Article Name
27 'Freakin' Healthy Halloween Treat Ideas
Description
27 'Freakin' Healthy Halloween Treat Ideas
Author
Publisher Name
Publisher Logo