I'm loving the cool trend in industrial design–turning things like springs, pipe, and gears into decor.  Here are some cool industrial decor ideas to give you the inspiration to try it yourself!
22 Cool Industrial Decor Ideas
1. Caged lights
3. Bucket sink
5. Galvanize your own barstools
11. DIY rolling industrial shelving
15. DIY wire baskets
16. Industrial style laundry hamper
18. Learn how to age galvanized metal
20. DIY platform bed
21. Faux gears
22. Easy industrial light fixture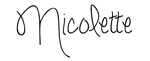 Disclosure: This post may contain affiliate links. This means, we may receive a small commission if you choose to purchase something from a link we post (including links to amazon.com because we are a participant in the Amazon Services LLC Associates Program. Don't worry, it won't cost you anything. This small percentage just helps us keep the power on and the Diet Coke stocked. We appreciate your support!