DIY Projects For Girls
Are you surviving the week? I sure hope so! If you are like me and have older children, then your kids are in school and the house is a tad quieter during the day. If you have older kids then you also are probably plagued by the incessant chorus of "Mom, I'm bored!" regularly. In the past, we have shared loads of ideas from IShare to keep little fingers busy, but what about the older ones? They sometimes need more of a challenge to express themselves creatively, so today we are sharing 10 diy projects for girls! Yay! Thanks to your amazing submissions to the IShare websites, there are plenty of ideas to be found. Let's check out a few!
1. Easy, Reusable Journal Cover
4R3Kids shares a super simple (i.e. even I can follow along) tutorial on how to make adorable, resuable, washable fabric notebook covers! This is the perfect way to teach  basic sewing and really let your teen's personality become a part of her every day!
2. Elements of the Periodic Table Printable Art!
Have a science nut in the family? Craftiments created these awesome pieces of free printable art. These would look amazing framed on his/her bedroom wall, or even just pinned up in his/her locker at school! These are so cool.
Your teenage daughter will love how silky smooth her skin feels after using this sugar scrub, but she'll love the fact that she MADE it even more! And guess what? It's only two ingredients! Perfection.
Big Bear's wife took some thrift store finds and created these gorgeous remakes. Your teen will love putting her creative touch in her own style, then displaying her creation in her room for her BFFs to see!
I haven't met a teen, yet, who doesn't still love sugar. Or any food for that matter. PaperVine shares a simple way to custom color some candy! This will be a fun project that has the added benefit of being scrum-diddly-umptious!
A quick trip to the local thrift store for some old t-shirts can quickly change into a wonderful project for your teen.  Wonder Forest teaches you how to create a phenomenal braided rug that can be made in any color combination! Let their creativity flow! Not to mention the fact that they will be kept busy for hours – no smart phone required!
Look Between The Lines shares another project that is shabby-chic and also allows your teen to display those ever-important photos! Your teen boys can use brown ribbon instead of lace – or even some wire!
All teenagers have their stash of sentimental knick knacks, so why not help them make a personalized caddy like these from  My Creative Escapes?
Mod Podge Amy shares how to make those boring old filing cabinets really ROCK! The kids might actually enjoy keeping their rooms organized with that! (I'm dreaming, right?)
How fun would it be to have your teen make her own lip balm? Our friends over at Soap Deli share a simple how-to!
What are your favorite teenager-friendly projects that you have had success with? I'm always looking for new ideas, which is why I never fail to pop by the Ishare websites for some inspiration!
Keep those submissions coming in! We love to be inspired by you and to share your ideas!
Does your teenage daughter need a bedroom makeover? She will love these 15 ideas that are beyond cool!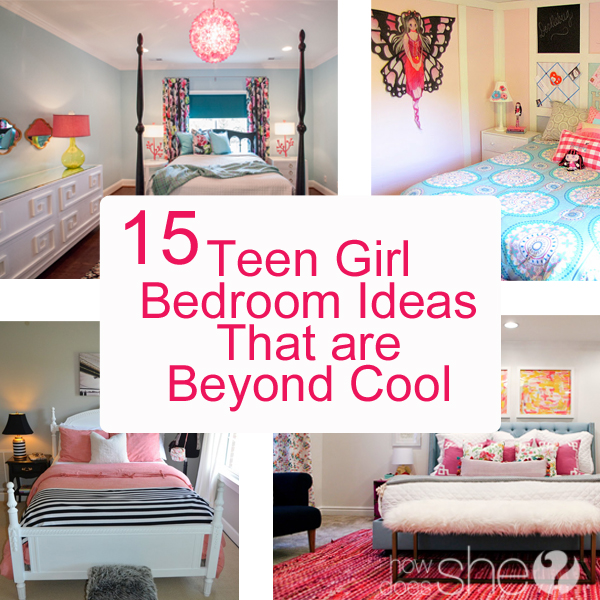 If you have a teenage son, it can be hard to shop for him. Here are 19 VERY COOL DIY gift ideas he'll love!